Community-Engaged Learning Data
Community-Engaged Learning Data
OVERVIEW OF DATA FROM THE 2018-2019 COMMUNITY-ENGAGED LEARNING INDEX REPORT
32

,

348
Total registrations
14

,0

88
Academic Community-Engaged Learning Registrations
18

,

260
Beyond the Classroom Registrations
---
5

,

620
Days of Service Hours
(Fall 432 + Spring 692 = Total 1,124 participants x 5 hours per person)
---
Top colleges for student registrations in CEL courses
1,684
Osteopathic Medicine
The Center for Community Engaged Learning supports university faculty and academic staff across all colleges and majors as they partner with community to create community-engaged learning experiences for students as a part of academic coursework. Community-engaged learning strategies in the classroom range from direct service to advocacy to social innovation to philanthropy and more.
---
Academic community-engaged learning combines institutional and community resources to address challenges facing communities through engagement that includes:
addressing societal needs identified by a community;
intentional integration of learning objectives co-created with community and higher education partner(s);
student preparation and ongoing critical reflection;
clearly articulated benefits for students, community, and campus partners; and
opportunities for students to critically examine social issues and situate self within a community setting.
Over the course of 2018–2019 CCEL staff supported students, faculty, and community partners in a variety of ways, including assisting students with finding community-engaged learning placements; hosting networking and consultation opportunities for faculty to workshop course development ideas; and arranging community partner/instructor conversations over coffee to make introductions and explore ideas. The center also facilitated successful student workshops to foster cultural humility while serving, including piloting the Situated Spartan (a power and privilege workshop), and the Asset-Based Community Engagement workshop, with over 350 students in 8 classrooms across campus.
Notable Numbers:

Academic

Community-Engaged

Learning

2018–2019
Number of student registrations

Student registrations across campus in academic CEL experiences

14,088
Student survey of community engaged learners

Reported they improved their critical thinking about issues

61%

Reported they learned about cultures different from their own

70%

Reported an improved understanding of how communities and/or cities function

67%

Reported they critically reflected on their own values and biases

74%

Improved problem-solving skills

62%
Transportation Assistance/Breaking Down Barriers to CEL
With generous financial assistance from Michigan State University Federal Credit Union, the Center for Community Engaged Learning:
Employed 8 driver ambassadors
Coordinated 2 shuttle vans
Registered 249 students riders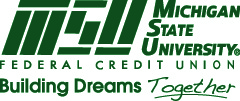 With generous financial assistance from Capital Area Transportation Authority:
Over 5,000 CATA bus tokens were distributed to student volunteers
---
Community Partners
ACEL staff partnered with 46 community partners
Placements Focused On:
Community administration
Community nutrition
Education
Health and wellness
Human services
Pre-school and day care
Recreation leadership
Seniors
Hospitals
Youth mentoring