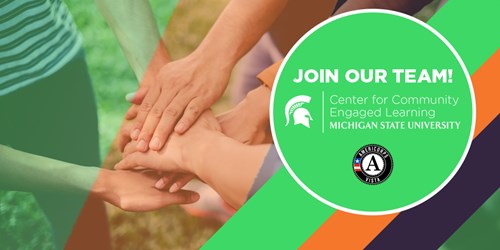 Join Our Team!
Apply by December 18, 2019
We are currently searching for an AmeriCorps VISTA – Programming and Youth Services Coordinator to join our staff!
If you are passionate about volunteering, helping out students and the community, and looking for a gateway to more opportunities at MSU, please apply!
News and Announcements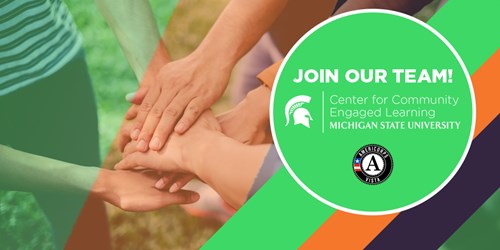 Apply by: December 18, 2019
OUR
MISSION
In partnership with campus and community, we advance community engaged learning at Michigan State University and prepares students for lifelong civic and social responsibility in an increasingly diverse and complex global society.