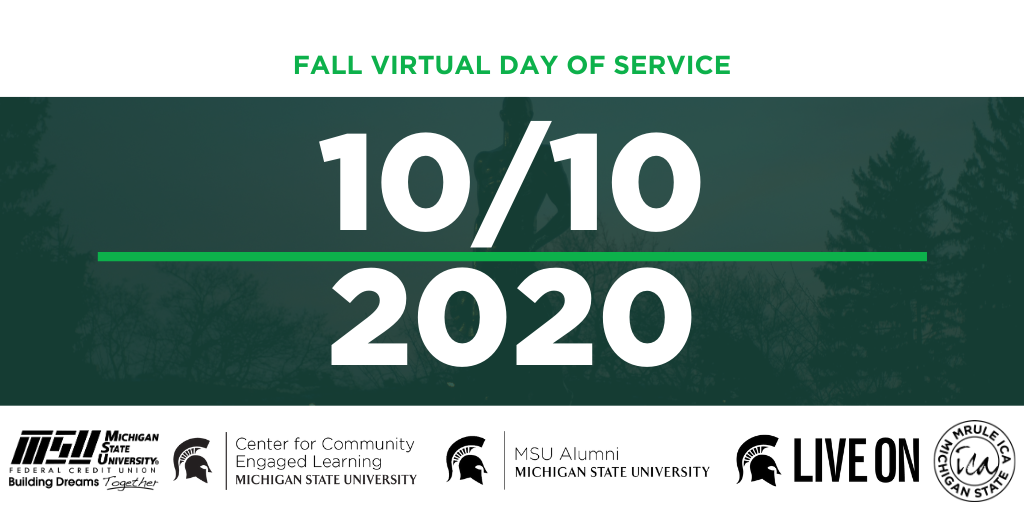 This fall semester, the Virtual Day of Service will be held on October 10, 2020!
On that Saturday, students can participate in virtual service projects that will benefit Lansing-area community partners and the causes they support. Due to COVID-19, this event will be different from the previous Days of Service. However, amid changes and restrictions new oppurtunities arise. Students who participate on October 10 will be able to showcase their talent, creativity and collaboration for the betterment of the community. Whether it be creating resources and reading books for schoolchildren or helping raise funds to prevent food insercurity, there are plenty of ways for you to get involved this fall! Explore all of the options at the link below.
Thank you to all of our participating community partners!