Community Engagement Scholars Program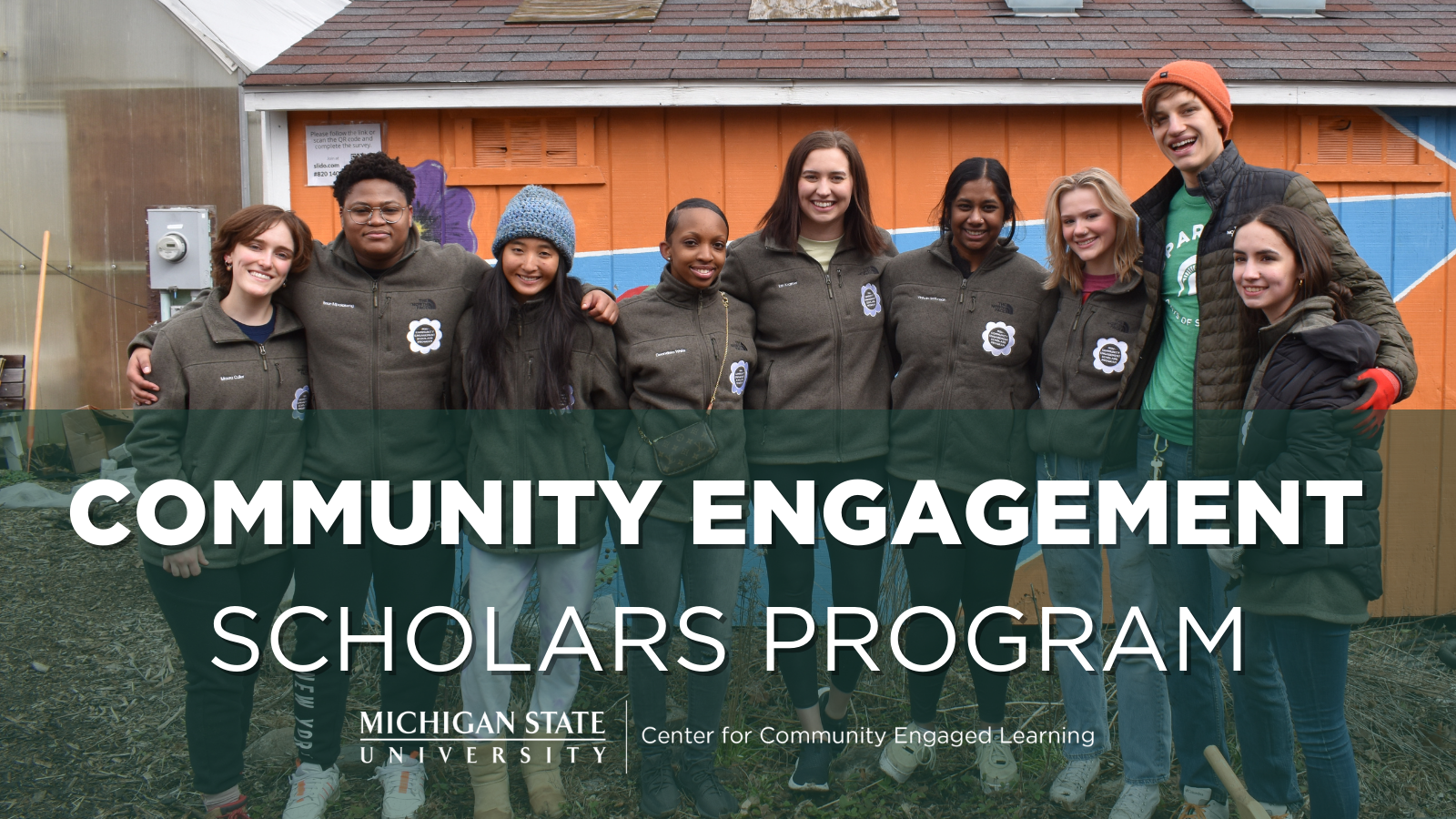 Program Overview
The MSU Community Engagement Scholars Program is an initiative offered by the Center for Community Engaged Learning and the Office of the President in partnership with community organizations in Michigan. Students selected as Scholars will be paired with a primary community organization(s) to continue our partnership, complete projects, or other opportunities of interest to the community organization.
The scope of the student project can range from project management and infrastructure to communications and data collection, with additional opportunities to serve with neighborhood/community/ and economic development organizations and other local nonprofits!
Students will develop and engage in the CESP cohort, together scholars will design and implement a cohort project, participate in professional development workshops, and take part in reflective learning and learn from one another.
Scholar Position Specifics
10 undergraduate positions available
15 hours average/week, education stipend/project pay (approximately $2500/semester)
No less than a 12 hour/week commitment at partner site or virtual with partner (if necessary or available)
Transportation resources provided
Mandatory cohort meetings twice monthly for professional development and reflective learning
Pre-engagement Training and Orientation Required
The 2022-2023 application process has closed. Visit this site in Spring 2023 to learn more about future opportunities.